Creative Co-Op
Posts
ILLUME Candles Showroom Tour
ILLUME is proud to be a part of the Creative Co-Op Family of Brands, and we can't wait to share our products with you!
ILLUME candles and beauty products bring joy in little luxuries to you and your home! All of our products are responsibly manufactured and cruelty-free, and our candles are poured in our Minnesota Factory.
We wish you could smell the showroom through this video! Our brilliant team of scientists individually formulate the wax blend, color, fragrance load, and wick for each and every new candles we make. Then, they test the burn to ensure a beautiful and safe burn from the first light to the last flicker.
Check out a few of our new collections premiering this Spring!
New Collection: Groovy Kind of Love
What's old is new again with a retro-chic celebration of all things love. Cues from the best of the 70s mingle with modern romance to shower dreamy dreams down on everyone around you.
New Collection: Fjord & Form
Enjoy a simplified spin on summer nauticals. Minimal at heart and timeless in execution,Fjord + Form is a Scandinavian summer vacation for the modern cabin dweller.
New Tried & True Fragrances
Welcome the season of blooms with our fresh assortment of spring and summer fragrances. Featuring custom lids and hand painted floral art, this inviting collection of fragrances will inspire renewed optimism in the fullness of the season of flowers
Shop ILLUME Wholesale >
Bloomingville Showroom Tour
Have you met Bloomingville US? The Bloomingville brand is inspired by Danish design combined with the Nordic trends of the moment.
The best part: these beautiful products are part of the Creative Co-Op family of brands you know and love – it's available from your favorite Creative Co-Op rep with the same fantastic customer service and loyalty program opportunities!
Express your inner artistic self with intentional additions to the home.
Create a home that has a sense of ease.
Shop Bloomingville US >
Creative Co-Op Seasonal Showroom Tour
Discover new traditions and home-spun delights in the new Seasonal 2021 launch. We've added hundreds of new ornaments and home décor items that you are going to love!
Ornaments for Every Store
We've added hundreds of new ornaments in dozens of different styles, so we are sure to have the perfect options for your store – from whimsical to traditional!
Seasonal Faux & Dried Botanicals
New Seasonal Faux & Dried Botanicals are the perfect addition to your seasonal displays and holiday arrangements for your customers.
Shop All Seasonal >
Creative Co-Op Home Decor Showroom Tour
Thank you to all of our retailers for a fantastic show season! In case you missed us at market, we would like to invite you to take a tour of each of the showrooms in the Creative Co-Op Family of Brands! First up, is our Creative Co-Op Home Decor Showroom.
Creative Co-Op Home Decor Showroom
The New Opal Collection
Curvy lines, funky shapes, and modern accessories in the Opal Collection allow you to be the artist of your home.
The New Cedar & Tweed Collection
This collection has well-lived in English library influences with an informal elegance that creates a moody collected vibe.
The Abode Collection
The Abode Collection is full of thoughtfully gathered pieces that allow your personality to shine.
Check out all of our beautiful home decor collections today! >
Home Office Ideas for Every Style!
Since so many of us have been working from home (WFH) lately, we thought it'd be the perfect time to talk about making your home office a little cozier! Whether you usually work remotely or just occasionally need to sit down and finish a project, a home office is a MUST. In this blog post, we've put together different items for all of your unique styles! From boho, farmhouse, and modern, we've got it all! Check them all out out below:
The Bohemian Home Office
The Boho office needs originality and spunk to really make it pop. Funky prints, effortless furniture and stylish storage make this unique setup perfect for all the Boho lovers! We've included a few of our fav statement pieces from this office space below!
This hand-woven wicker and wrought iron chair is perfect for a bohemian office! Both casual and cute, this piece of furniture will be perfect with any desk.
Bringing plants (whether real or fake) into your office is scientifically proven to keep you happier! This faux fiddle fig leaf is perfect for either a floor or table plant.
Gold Mirror DF2302, Butterfly Wall Art DA9259, Basket DA9306, Flower Shelving DA9540, Velvet Lamp DF2538, White Desk DF0275, Blue/White Vases DF1929A, Desk Storage DF1815, Wicker Chair DF3173, Orange/Red Pillow DF2343, Fiddle Leaf Fig Plant DF0911, Orange/Brown Rug DF2427, Metallic Side Table DF1665
The Urban Farmhouse Home Office
It's no secret that Farmhouse has been in the forefront of design for quite some time now, so why not make your home office match? Pretty neutrals, country sayings, and wood accents can make any home office have the farmhouse look. Some of our favs are below!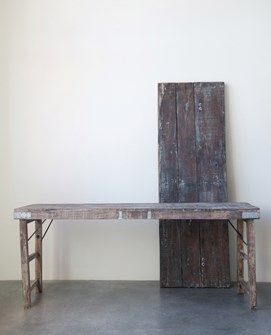 A desk is probably the #1 priority when it comes to a home office. This reclaimed wood folding table is perfect for a farmhouse look!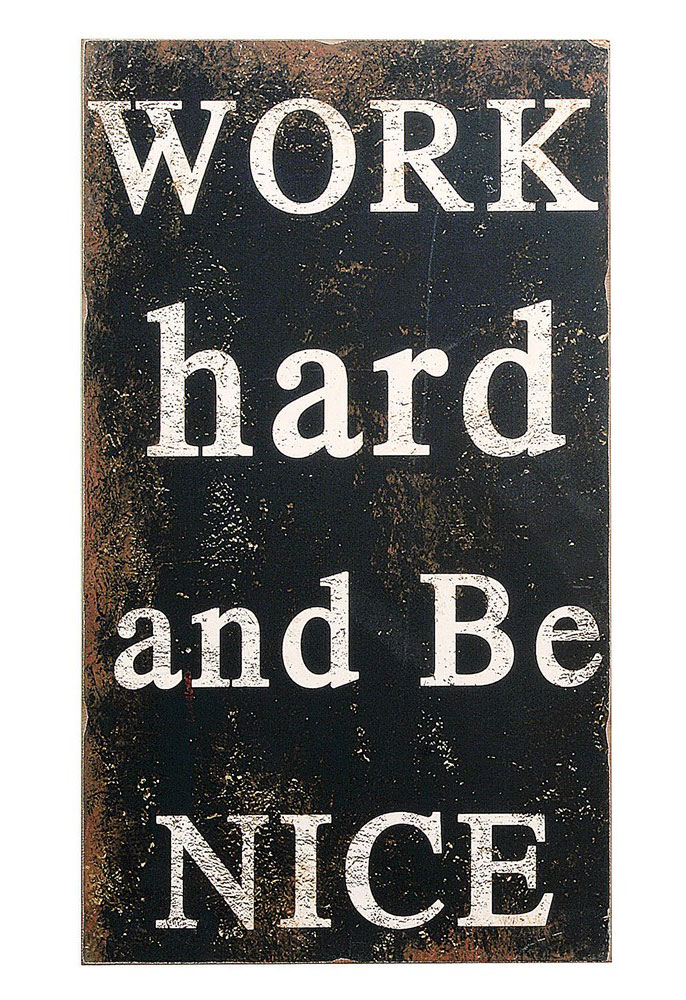 Could there be a more perfect sign for WFH? This statement piece would look perfect hanging on the wall above your desk or on top of it for a daily reminder!
Hey Y'all Pillow DA9904, Ladder DA4989, Planters DA9504, Floor Lamp DF2131, Wicker Basket DA7434, Flower Market Containers DA2847, Metal Storage DA6577, Clock DA7663, Work Hard Wall Art DE6153, Small Vases DA8327, Wooden Desk DA9958, Diamond Rugs DF2447, Chair DF2446, White Pillow DA9843
The Modern Home Office
A modern home office has a clean, distinguished feel. If you're one that doesn't like clutter or prefers minimalism, this style is for you. With subtle colors and soft decor pieces, these products will help your home office feel like a million bucks. Some of our must haves are listed below!
This wooden floor lamp is perfect for maximizing desk space! With it's sleek colors and simplistic design, this will be the perfect addition to your work area.
This desk is another perfect option for an office space. Plus, it's on sale right now!
Fringe Wall Hanging AH0151, Enjoy Wall Art AH0099, Simple Shelf AH1287, Laboratory Vases AH1126, Round Mirror AH1136, XOXO Pillow DF0582, Black Floor Lamp DF2876, Fuzzy Pillow DA9513, Grey Rug A82042019, Metal Desk DF2104, Chair AH0971
Bloomingville
Did you know that we have a sister company, Bloomingville?! For this last office style, we decided to incorporate some of our favorite Bloomingville products.
These simple shelves are perfect for organizing papers, files, or cute decorations! This will help free up space on your desk while simultaneously adding to your decor.
Comfortability is key in WFH! A comfortable chair that fits perfectly into your office space is a must! By sticking to neutrals, you can add as many or as little pops of color that you want.
Don't forget to tag us in all your social media posts using the #creativelyyours hashtag!
Mother's Day Gifts for the Kitchen Mom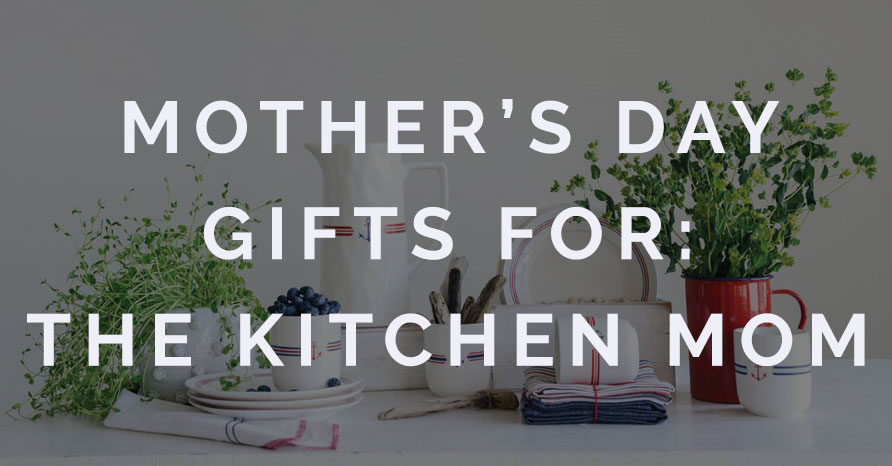 You can find her in the kitchen- ingredients spread out all over the counter, a little bit of flour on her face, whipping up a new (and likely delicious) recipe. The Kitchen Mom is a wonderful cook, hostess, and of course, mother. She's the one always making sure everyone's hearts and bellies are full when they leave her home. For this upcoming Mother's Day, we've put together a list of a few items any Kitchen Mom will be sure to love! Check them out:
Southern Sayings Mugs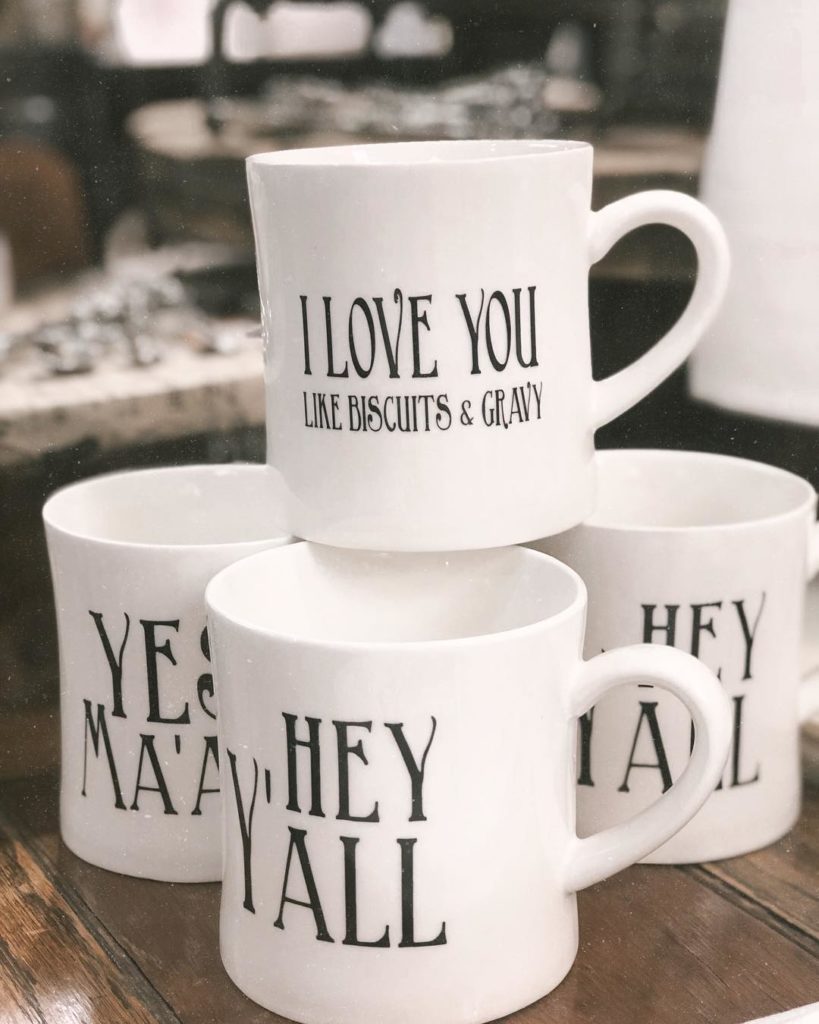 Whether it be for coffee, sweet tea, or hot chocolate, your Kitchen Mom probably likes a lot of mugs for her family. These sweet sayings mugs are both practical and adorable, plus they will make for a sweet reminder in her kitchen! Each with a different Southern saying, these will bring her a little extra smile when she's drinking her morning drink! "I love you like biscuits and gravy" is the perfect Mother's Day gift that will remind her every time she picks up her mug of how special she is.
Kitchen Apron
Chances are, your mom has ruined a lot of cute shirts while cooking and baking! Instead of her old t-shirt with holes in it, give her a nice apron to wear! This gift will show her that you appreciate all the hard work she spends in the kitchen, and show her that she deserves to wear something nice when she cooks! Since she's always serving others, she probably doesn't take the time to get herself an apron, so it will be a sweet touch that you are looking out for her!
"Grateful. Thankful. Blessed." Embroidered Napkins
This gift transforms something practical into something precious. Whether it's to hang up on the stove, or to use for cleaning up after a dinner, your Kitchen Mom needs napkins. Instead of having generic napkins in her home, gift her these napkins that will always remind her how grateful, thankful, and blessed you are for her.
Do you have other ideas for how our products can make the perfect Mother's Day gifts?! Don't forget to tag us on Instagram! #creativelyyours
Mother's Day Gifts for the Garden Mom
She's the mom with the green thumb. She loves being outdoors, working on her plants, and smelling her fresh flowers. The Garden Mom enjoys the simple things, like the beauty of nature and growing new life. With her biggest hobby being her garden, there are definitely things you can get her to make her life easier. This Mother's Day, get her a gift that lets her know that your life wouldn't be the same without her! To help you, we've put together a list of a few things any Garden Mom will be sure to love. Check it out!
Glass Plant Mister
Is your mom still using kitchen pitchers to water her precious plants?! Grab her this cute plant mister and change her gardening days forever! This gift will show her that you admire how much work she puts into her garden, and will help save her time and energy!
Round Terra-Cotta Planter (or any planter!)
Since your mom spends a ton of time outside, give her a new pot or planter to put her beloved plants in! A colorful planter can add so much to a garden or backyard, so your mom will get great use out of it! Plus, it will make her feel special that you admire her gardening! We have a wide selection of pots and planters, so you will be able to find her a pot that fits her unique style!
Decorative Hanging Planter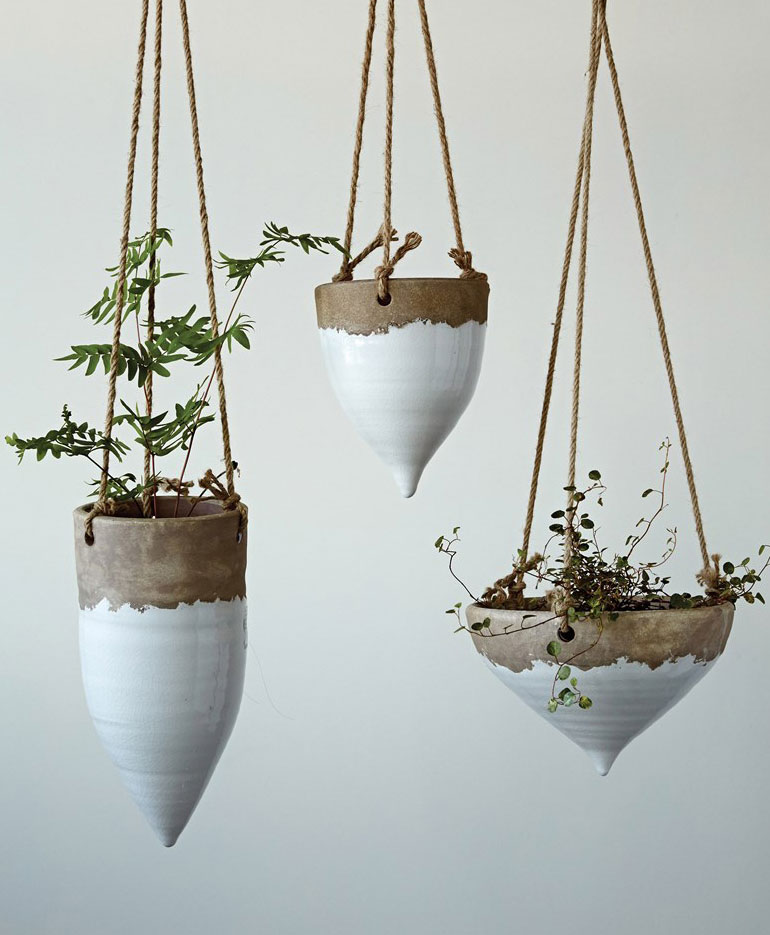 No matter how much your mom loves being outside, she still spends a good amount of time indoors. Buying her a nice hanging planter she can hang inside her home is a good way to bring her gardening talents inside! Whether it be for guests to admire, decoration, or just for her, a planter inside makes it easy for her to enjoy her hard work even when she's relaxing!
Do you have other ideas for how our products can make the perfect Mother's Day gifts?! Don't forget to tag us on Instagram! #creativelyyours
Mother's Day Gifts for the Do-It-All Mom
Do-It-All Moms don't come in one form- they're single mothers, working 9 to 5s, volunteers, CEOs, stay at home moms, coaches, business owners, and marathon runners…and each of them are superheroes! Whether they're doing 3 loads of laundry a day and making sure everyone gets to soccer practice, or working all day and coming home and fixing dinner, Do-It-All moms deserve a night to relax. This Mother's Day, pamper your mom with gifts that will help give her a night of leisure she so desperately deserves . We've put together some of our best relaxation items to make sure that your superhero can have a perfect spa night at home.
Bath Tea in Glass Bottle
Seriously, is there ANYTHING more relaxing than taking a bath? Your Do-It-All mom probably never takes time for herself, so give her these teas to pamper her! These bath teas are soothing and calming, and will be sure to have her feeling relaxed in no time!
A Tip: Pair her bath teas with candles to complete the spa ambience in her bathroom.
Velour Bathrobe
After soaking in her bath, listening to her music and actually closing her eyes while she's awake, it's time for your mom to get out of her bath (after 4 hours). To continue with her pampering, give her this beautiful and soft robe to snuggle up in! It'll make her feel like she's at a spa and will be so much nicer than getting into her normal pajamas. This is her night to completely unwind, so make sure you have every step covered!
Cotton Wine Bag with Sayings
Okay, now that your mom has taken a bath and gotten into her new and cozy robe, surprise her with her favorite bottle of wine to top off her perfect night of relaxation! These wine bags are adorable and hilarious, and will make any wine-lover smile!
A tip: Pair her wine and wine bags with a new book to complete her perfect spa night at home!
Do you have other ideas for how our products can make the perfect Mother's Day gifts?! Don't forget to tag us on Instagram! #creativelyyours
Источник